Ian Bassin
Co-Founder and Executive Director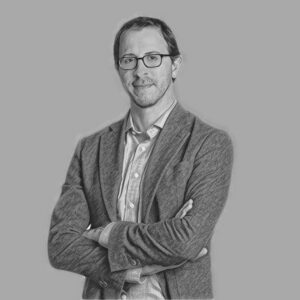 Ian Bassin is co-founder and Executive Director of Protect Democracy. He previously served as Associate White House Counsel, where in addition to counseling the President and senior White House staff on administrative and constitutional law, his responsibilities included ensuring that White House and executive branch officials complied with the laws, rules and norms that protect the fundamentally democratic nature of our government. His writing on democracy, authoritarianism, and American law and politics has appeared in The New York Times, The Washington Post, The Los Angeles Times, The Atlantic, Slate, Salon and other publications. He received his J.D. from Yale Law School, and a B.A. from Wesleyan University.
Featured Work
Featured in the Press
Bassin, a former Obama administration official who founded Protect Democracy in 2016, says the willingness to let reform slip down the list of priorities might also connect to a particular pathology in the capital, one that makes it harder for people to conjure worst-case scenarios.
"The people who have ascended to positions of power in Washington are precisely the people for whom, you know, everything has always sort of generally worked out," he said this week. "If we wanted to get pop psychological about it, you could say those people might be predisposed to believe that this, too, will work out. And that might be a fatal weakness in the system right now."